Winter Springs, FL Low Income Housing
Find low income apartments in Winter Springs, Florida along with non profit organizations that help with low income housing needs.
We did not find any low income housing in Winter Springs, so we have listed the closest low income housing and housing assistance agencies nearest to Winter Springs, FL. Our search checked a full 30 mile radius from the center of Winter Springs. The distances from Winter Springs are displayed next to each listing.


Active Listings In Winter Springs, FL
Seminole County, Habitat For Humanity In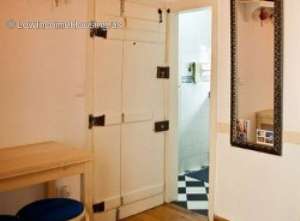 Nearby Low Income Housing: 1.98 miles from Winter Springs
1548 Seminola Blvd
Casselberry, FL - 32707
(407)696-5855
Description
Habitat For Humanity In Seminole County Works In Partnership With God And People Everywhere, From All Walks Of Life, To Develop Communities With People In Need By Building Houses, So That There Are Decent Houses In Decent Communities In Which Every Person Can Experience God's Love And Can Live And Grow Into All That God Intends.... .. click here to view full description