Blue Ridge Summit, PA Low Income Housing
Find low income apartments in Blue Ridge Summit, Pennsylvania along with non profit organizations that help with low income housing needs.
We did not find any low income housing in Blue Ridge Summit, so we have listed the closest low income housing and housing assistance agencies nearest to Blue Ridge Summit, PA. Our search checked a full 30 mile radius from the center of Blue Ridge Summit. The distances from Blue Ridge Summit are displayed next to each listing.

HUD listing are oftentimes income based rentals. You cannot earn more than the income limit on these properties. We list all information on our details pages along with information whether they are family apartments, disabled or senior apartments.
---
Active Listings In Blue Ridge Summit, PA
Wallace Courts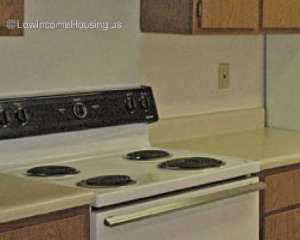 Nearby Low Income Housing: 5.69 miles from Blue Ridge Summit
125 Brown St. And
Waynesboro, PA - 17268
1 443 259-4900
Description
This is a low income apartment. The government gives funds directly to this apartment owner. They charge lower rent for low income persons. Contact this apartment for low rent Family housing with subsidized government low income rates. Call 1 443 259-4900 for more information.... .. click here to view full description
Waynesboro Trinity House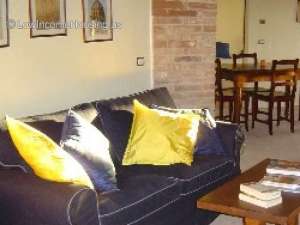 Nearby Low Income Housing: 5.78 miles from Blue Ridge Summit
25 N Potamac St And
Waynesboro, PA - 17268
717-762-9033
Description
This is a low income apartment. The government gives funds directly to this apartment owner. They charge lower rent for low income persons. Contact this apartment for low rent, Senior housing apartments with subsidized government low income rates. Call 717-762-9033 for more information.... .. click here to view full description
Washington Court Townhouses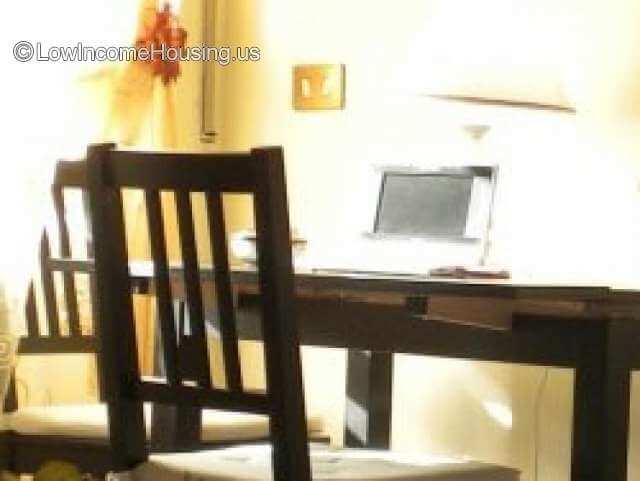 Nearby Low Income Housing: 8.37 miles from Blue Ridge Summit
G1 Washington Ct
Smithsburg, MD - 21783
240-683-0300
Description
This is a low income apartment. The government gives funds directly to this apartment owner. They charge lower rent for low income persons. Contact this apartment for low rent Family housing with subsidized government low income rates. Call 240-683-0300 for more information.... .. click here to view full description
Adams County Habitat For Humanity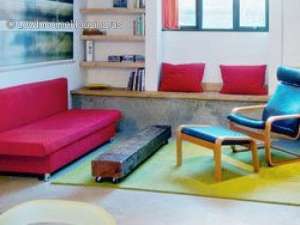 Nearby Low Income Housing: 11.10 miles from Blue Ridge Summit
1800 Mason Dixon Rd
Gettysburg, PA - 17325
(229)924-6935
Description
Habitat For Humanity Is A Nonprofit, Ecumenical Christian Housing Ministry Dedicated To Eliminating Substandard Housing And Homelessness Worldwide And To Making Adequate, Affordable Shelter A Matter Of Conscience And Action. Habitat Invites People From All Faiths And Walks Of Life To Work Together In Partnership, Building Houses With Families In Ne... .. click here to view full description
Stonecroft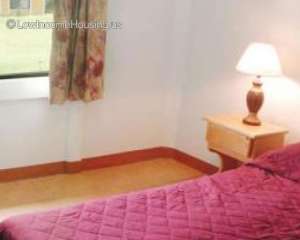 Nearby Low Income Housing: 13.04 miles from Blue Ridge Summit
11400 Stonecroft Ct
Hagerstown, MD - 21742
301-791-0776
Description
This is a low income apartment. The government gives funds directly to this apartment owner. They charge lower rent for low income persons. Contact this apartment for low rent, Senior housing apartments with subsidized government low income rates. Call 301-791-0776 for more information.... .. click here to view full description
Washington Gardens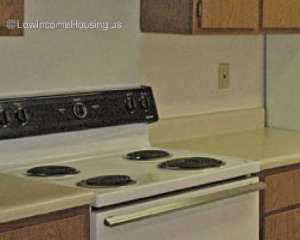 Nearby Low Income Housing: 13.77 miles from Blue Ridge Summit
1000 Security Rd
Hagerstown, MD - 21740
301-791-7320
Description
This is a low income apartment. The government gives funds directly to this apartment owner. They charge lower rent for low income persons. Contact this apartment for low rent Family housing with subsidized government low income rates. Call 301-791-7320 for more information.... .. click here to view full description
Fahnestock House Senior Low Income Apartments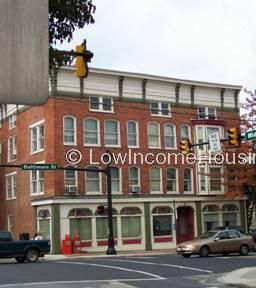 Nearby Low Income Housing: 14.00 miles from Blue Ridge Summit
47 Baltimore Street
Gettysburg, PA - 17325
(717) 334-1518
Description
Provides low-cost housing to a 100 percent elderly population. The building includes 27 total units, with 4 efficiencies, and 23 one bedrooms, containing an elevator. Fahnestock House is managed by Adams County Housing Authority. The ACHA, PICPI, and Turning Point Interfaith Mission each provide rental communities for those in need... .. click here to view full description
Adams County PA Housing Authority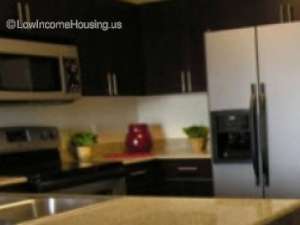 Nearby Low Income Housing: 14.06 miles from Blue Ridge Summit
40 E. High Street
Gettysburg, PA - 17325
(717) 334-1518
Description
Adams County Housing Authority provides housing assistance to low income residents through the management of the areas Housing Choice Voucher Program - Section 8. This program is income based and eligibility requirements are set by HUD. There may be a waiting list for vouchers and at times the list may close to new applicants due to the overwhel... .. click here to view full description
Gettysburg Interfaith Gardens Senior Apartments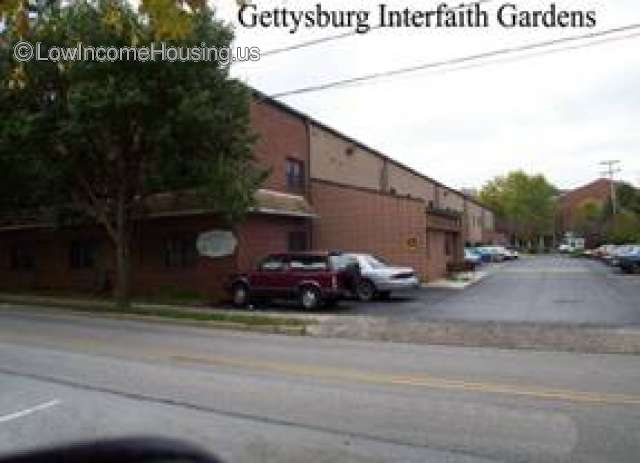 Nearby Low Income Housing: 14.19 miles from Blue Ridge Summit
136 N Stratton St
Gettysburg, PA - 17325
(717) 334-2911
Description
HUD Subsidized senior apartments. The Gardens were opened in 1981 and receives funding through HUD 202. The community provides 36 one bedroom units for a 100% elderly population on 2 floors and is equipped with an elevator. This property is owned and managed by PICPI. The ACHA, PICPI, and Turning Point Interfaith Mis... .. click here to view full description
Harold Court Apartments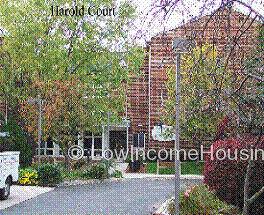 Nearby Low Income Housing: 14.22 miles from Blue Ridge Summit
142 North Stratton Street
Gettysburg, PA - 17325
(717) 334-1518
Description
Harold Court, located at 142 North Stratton Street Gettysburg, PA, was opened in June of 1990, and provides low-cost housing to a 100 percent elderly population. The building includes 36, 1 bedroom units, and contains an elevator. Harold Court is completely owned and managed by Adams County Housing Authority. The ACHA, PICPI, and T... .. click here to view full description
---