Wewahitchka, FL Rent Assistance
In conjunction with our low income housing, we now provide rental assistance programs on LowIncomeHousing.us. There are government and non profit programs that may be able to help you pay your rental deposits or general rent. Visit the listings in Wewahitchka, FL below.
Rental Assistance Listings In Wewahitchka, FL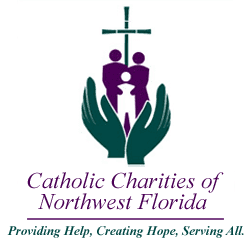 Panama City, FL - 32401
(850) 763-0475
Nearby Low Income Housing: 23.60 miles from Wewahitchka

Description
Catholic Charities offers assistance through a variety of programs and services . They strive to help provide those in need with basic needs. Among these services is:Emergency Assistance (This assistance can include help with paying rent or utility payments to avoid eviction or interruption click here to view full description
Nearby Area Listings
Only a few rental assistance listings in Wewahitchka were found. We have displayed local area listings are shown below.
Panama City, FL - 32401
(850) 763-0475
Nearby Low Income Housing: 23.60 miles from Wewahitchka

Description
Catholic Charities offers assistance through a variety of programs and services . They strive to help provide those in need with basic needs. Among these services is:Emergency Assistance (This assistance can include help with paying rent or utility payments to avoid eviction or interruption of services. Basic eligibility re...click here to view full description