New Smyrna, FL Low Income Housing
We list 1 low income housing complexes in and around New Smyrna, Florida.
We list the following:
> HUD apartments
> Section 8 apartments
> Public Housing apartments
> Non profit low income apartments
> Low income tax credit apartments

Active Listings In New Smyrna, FL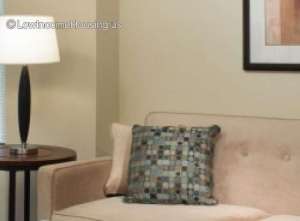 New Smyrna, FL - 32170
(229)924-6935
Description
Habitat For Humanity Is A Nonprofit, Ecumenical Christian Housing Ministry Dedicated To Eliminating Substandard Housing And Homelessness Worldwide And To Making Adequate, Affordable Shelter A Matter Of Conscience And Action. Habitat Invites People From All Faiths And Walks Of Life To Work Together Iclick here to view full description
*These figures are user-contributed and not guaranteed.
See More
Vital Stats: Affordable Housing in New Smyrna, FL vital stats
Below are some helpful statistics regarding affordable housing options in New Smyrna, FL.
| | |
| --- | --- |
| Total housing options found in New Smyrna | 1 |
| Average cost of affordable housing in New Smyrna | $700.00 |
| State of Florida Median Income | $59,000 |
| State of Florida Median Metropolitan Income | $59,500 |
| State of Florida Median Non-Metropolitan Income | $48,400 |
County, FL Income Limits Summary
Income Limit Area
County
Median Income
$59,000
Income Limit Category
Very Low (50%) Income Limits
Extremely Low Income Limits
Person(s) In Family
1
$0
$0
2
$0
$0
3
$0
$0
4
$0
$0
5
$0
$0