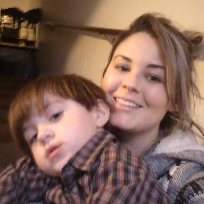 Family needs a home or will be on streets
Help Julie of ,
Please help our family we moved up to washington state from texas we left every thing behind being promised we would be able to get into our own place and that didnt happen we are staying with a friend of the familys whom we dont know well our son who is 3 is allergic to the owners dog so we have to keep him bottled up my husband is trying to find work and he said he wants us out if we cant come up with rent we need help getting a place please!!!!!!
Donations to Julie White go directly to Julie and are not made to LowIncomeHousing in any way. Low Income Housing is meerly a mediator between donators and people in need. Donate at your own risk.