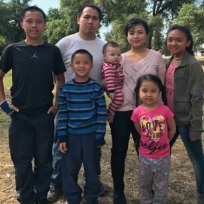 Mother of 5 needs help!
Help Nangdy of Morgan Hill, CA
My family and I are living with others family members. 7 jammed in 1 bedroom. Really need help with deposit and if anyone can refer me to a low income apartment. doing my best but it just seem like I'm failing. My husband and I are having such a hard time providing for them. As parents all you want to do is give them whatever they want. Our children understand our hardship, all they want is a place to call home.
Donations to Nangdy Lao go directly to Nangdy and are not made to LowIncomeHousing in any way. Low Income Housing is meerly a mediator between donators and people in need. Donate at your own risk.