Ottawa, IL Rent Assistance
In conjunction with our low income housing, we now provide rental assistance programs on LowIncomeHousing.us. There are government and non profit programs that may be able to help you pay your rental deposits or general rent. Visit the listings in Ottawa, IL below.
Rental Assistance Listings In Ottawa, IL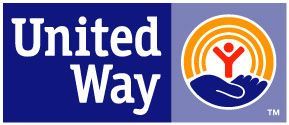 Ottawa, IL - 61350
(815) 434-4003
Description
2-1-1 program offers:supplemental food and nutrition programsshelter and housing options and utilities assistanceemergency information and disaster reliefemployment and education opportunitiesservices for veteranshealth care, vaccination and health epidemic informationaddiction prevention and rehabiclick here to view full description
Nearby Area Listings
Only a few rental assistance listings in Ottawa were found. We have displayed local area listings are shown below.
Yorkville, IL - 60560
(630) 553-9100
Nearby Low Income Housing: 29.13 miles from Ottawa

Description
LIHEAP is designed to help low-income households pay for winter and summer energy services....click here to view full description
Yorkville, IL - 60560
(630) 553-9100
Nearby Low Income Housing: 29.13 miles from Ottawa

Description
LIHEAP is designed to help low-income households pay for winter and summer energy services. LIHEAP will provide a one-time benefit to eligible households Energy Assistance may be available if your household is disconnected from an energy source Provide emergency s...click here to view full description