Bellingham, WA Rent Assistance
In conjunction with our low income housing, we now provide rental assistance programs on LowIncomeHousing.us. There are government and non profit programs that may be able to help you pay your rental deposits or general rent. Visit the listings in Bellingham, WA below.
Rental Assistance Listings In Bellingham, WA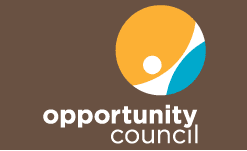 Bellingham, WA - 98225
(360) 734-5121
Description
Opportunity Council offers a variety of services and referrals for those in need that qualify. Among the services offered is eviction prevention. If you would like to obtain more detailed service information such as availability of assistance, eligibility requirements or their application process, pclick here to view full description

Bellingham, WA - 98226
(877) 501-2233
Description
Washington State Department of Social and Health Services offers assistance to those that qualify and are experiencing an emergent situation . These services can include help with rent or utility payments. Services available include Additional Requirements for Emergent Needs which is available tclick here to view full description
Nearby Area Listings
Only a few rental assistance listings in Bellingham were found. We have displayed local area listings are shown below.
Mount Vernon, WA - 98273
(877) 501-2233
Nearby Low Income Housing: 22.75 miles from Bellingham

Description
Washington State Department of Social and Health Services offers assistance to those that qualify and are experiencing an emergent situation . These services can include help with rent or utility payments. Services available include Additional Requirements for Emergent Needs which is available to those receiving assistance through Temporary...click here to view full description