Appleton, WI Rent Assistance
In conjunction with our low income housing, we now provide rental assistance programs on LowIncomeHousing.us. There are government and non profit programs that may be able to help you pay your rental deposits or general rent. Visit the listings in Appleton, WI below.
Rental Assistance Listings In Appleton, WI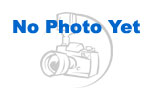 De Pere, WI - 54115
Nearby Low Income Housing: 21.16 miles from Appleton

Description
Ribbon of Hope was founded in February 2003 and is an all volunteer organization. The mission of Ribbon of Hope is to be a financial, informational, and emotional resource for individuals with breast cancer in Northeastern Wisconsin.click here to view full description
Nearby Area Listings
Only a few rental assistance listings in Appleton were found. We have displayed local area listings are shown below.
De Pere, WI - 54115
Nearby Low Income Housing: 21.16 miles from Appleton

Description
Ribbon of Hope was founded in February 2003 and is an all volunteer organization. The mission of Ribbon of Hope is to be a financial, informational, and emotional resource for individuals with breast cancer in Northeastern Wisconsin....click here to view full description