Apache Junction, AZ Low Income Housing
Find low income apartments in Apache Junction, Arizona along with non profit organizations that help with low income housing needs.
We did not find any low income housing in Apache Junction, so we have listed the closest low income housing and housing assistance agencies nearest to Apache Junction, AZ. Our search checked a full 30 mile radius from the center of Apache Junction. The distances from Apache Junction are displayed next to each listing.

HUD listing are oftentimes income based rentals. You cannot earn more than the income limit on these properties. We list all information on our details pages along with information whether they are family apartments, disabled or senior apartments.
---
Active Listings In Apache Junction, AZ
The District at Mountain Vista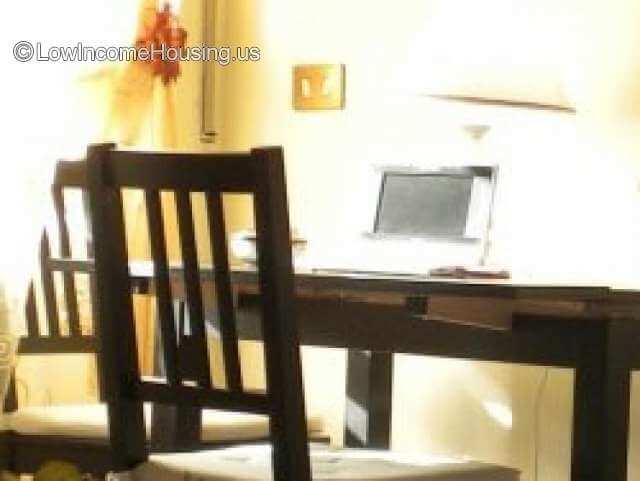 Nearby Low Income Housing: 3.53 miles from Apache Junction
1304 South 105th Place
Mesa, AZ - 85209
(480) 380-6539
Description
The District at Mountain Vista has One, Two and Three Bedroom apartment homes for rent with six open floor-plans to choose from in a community that offers resort style living. This property offers easy access to highways US 60 and the 202 and is close to Mountain Vista Medical Center. Shopping is available nearby at The Shoppes of Parkwood Ranch... .. click here to view full description
The Palms at Augusta Ranch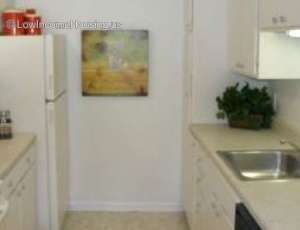 Nearby Low Income Housing: 5.38 miles from Apache Junction
9335 East Baseline Road
Mesa, AZ - 85209
(480) 357-3490
Description
The Palms at Augusta Ranch has One, Two and Three Bedroom apartment homes for rent with ten Floor-plans to choose from in a Gated Community with gorgeous views. This property offers a relaxing place to call home while still being close to area shopping, dining and entertainment venues and easy access to highways US 60 and the 202 for your commut... .. click here to view full description
San Miguel Apartments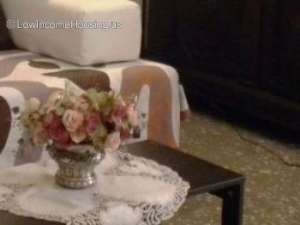 Nearby Low Income Housing: 6.43 miles from Apache Junction
8915 East Guadalupe Rd.
Mesa, AZ - 85212
(480) 354-1515 ‎
Description
San Miguel Apartments has One, Two and Three Bedroom apartment homes for rent with four floor-plans to choose from in a beautifully landscaped community that is close to area highways and shopping and dining venues. Amenities at this location include two Swimming Pools, a Fitness Center, a Play area and BBQ and Picnic Area for you to relax and e... .. click here to view full description
Aztec Springs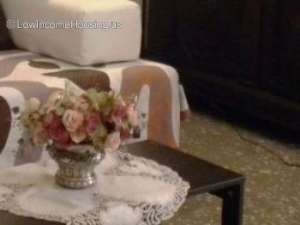 Nearby Low Income Housing: 7.16 miles from Apache Junction
164 North 74th Street
Mesa, AZ - 85207
(877) 467-1680
Description
Aztec Springs has One, Two and Three Bedroom apartment homes for rent with four floor-plans to choose from in a community surrounded with beautiful landscaping. They are located within minutes of shopping at the Superstition Springs Center and walking distance from Sun Valley Plaza . This property offers amenities such as a Pool, Fitness Ce... .. click here to view full description
Christian Care Manor Iv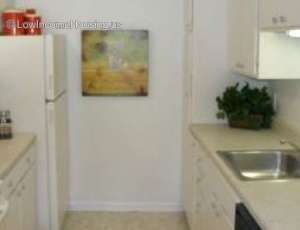 Nearby Low Income Housing: 7.65 miles from Apache Junction
118 S 70th St
Mesa, AZ - 85208
602-943-1800
Description
This is a low income apartment. The government gives funds directly to this apartment owner. They charge lower rent for low income persons. Contact this apartment for low rent, Senior housing apartments with subsidized government low income rates. Call 602-943-1800 for more information.... .. click here to view full description
Mesa Manor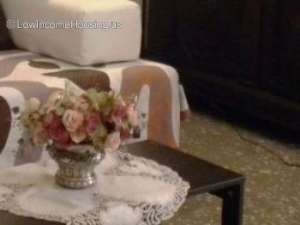 Nearby Low Income Housing: 7.65 miles from Apache Junction
118 South 70th Street
Mesa, AZ - 85208
(480) 924-3216 ‎
Description
Christian Care Manor offers low income senior housing apartments for rent. This property is operated by Christian Care and there are age and income requirements to be eligible for rentals in the community , there also may be a waiting list for units . They are located on South 70th Street near the Jefferson Recreation Center and Jefferson Park. ... .. click here to view full description
CCCS South West A Division Of MMI
Nearby Low Income Housing: 8.02 miles from Apache Junction
1234 South Power Road Ste 100
Mesa, AZ - 85206
(800) 308-2227
Description
CCCS South West is a HUD Approved Housing Counseling Agency. They offer assistance with the following services Financial Management, Budget Counseling, Mortgage Delinquency and Default Resolution Counseling, Non-Delinquency Post Purchase Workshops for Homeowners, Pre-purchase Counseling, Pre-purchase Homebuyer Education Workshops and Rental Hous... .. click here to view full description
San Angelin Apartments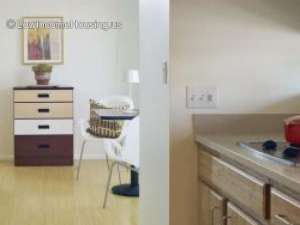 Nearby Low Income Housing: 9.78 miles from Apache Junction
1935 South Sunnyvale Road
Mesa, AZ - 85206
(480) 325-8282 ‎
Description
San Angelin Apartments has One, Two and Three Bedroom apartment homes for rent with six floor-plans to choose from in a Gated Community. This property sits at a location that provides you with easy access to Public Transportation, shopping, dining and entertainment venues and is only minutes away from Banner Gateway Medical Center. The community... .. click here to view full description
The Traditions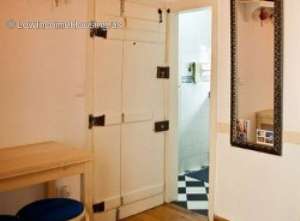 Nearby Low Income Housing: 10.85 miles from Apache Junction
4450 East Southern Avenue
Mesa, AZ - 85206
(480) 642-3100
Description
The Traditions has One and Two bedroom spacious apartment homes for rent in a community that is surrounded by natural desert beauty. This property offers a relaxing place to call home that is still just minutes from highways US60 and the 101 as well as local shopping, dining and entertainment venues and The Banner Gateway Medical Center is right... .. click here to view full description
San Fernando Apartments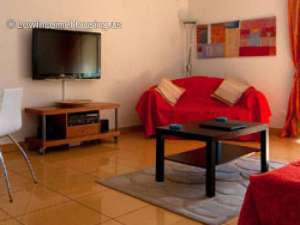 Nearby Low Income Housing: 11.18 miles from Apache Junction
4150 East Main Street
Mesa, AZ - 85205
(480) 981-3388 ‎
Description
San Fernando Apartments has One, Two and Three Bedroom apartment homes for rent with 5 floor-plans to choose from. This community offers amenities such as a Pool, Playground and a Fitness Center for your enjoyment . They are conveniently close to shopping and dining venues and area Parks and Schools. Pets are welcome at San Fernando Apartments w... .. click here to view full description
---