Covington, LA Rent Assistance
In conjunction with our low income housing, we now provide rental assistance programs on LowIncomeHousing.us. There are government and non profit programs that may be able to help you pay your rental deposits or general rent. Visit the listings in Covington, LA below.
Rental Assistance Listings In Covington, LA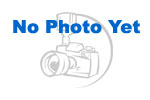 Slidell, LA - 70458
Nearby Low Income Housing: 23.88 miles from Covington

Description
Mission of the CCC To serve the truly needy in the Slidell area; to serve as a central channel of support for different churches, community organizations, government agencies, and interested individuals, to help the local under-privileged and transient destitute. click here to view full description
Nearby Area Listings
Only a few rental assistance listings in Covington were found. We have displayed local area listings are shown below.
Slidell, LA - 70458
Nearby Low Income Housing: 23.88 miles from Covington

Description
Mission of the CCC To serve the truly needy in the Slidell area; to serve as a central channel of support for different churches, community organizations, government agencies, and interested individuals, to help the local under-privileged and transient destitute.... click here to view full description