Conley, GA Low Income Housing
We located low income housing complexes in Conley, Georgia. Due to the small amount of listings, we searched a 30 mile radius from Conley, GA. If we located any, we list them below along with the distance from Conley, GA.
We did not find any low income / affordable housing in Conley, so we have listed the closest low income housing and housing assistance agencies nearest to Conley, GA.Our search checked a full 30 mile radius from the center of Conley. The distances from Conley are displayed next to each listing.

Low Income/Affordable Housing in Conley, GA statistics
| | |
| --- | --- |
| State of Georgia Median Income | $74,800 |
| State of Georgia Median Metropolitan Income | $64,200 |
| State of Georgia Median Non-Metropolitan Income | $46,500 |
DeKalb County, GA Income Limits Summary
* Important: Your income, and income limit category, is needed to apply to most of the apartments on our list.
Income Limit Area
DeKalb County
Median Income
$74,800
Income Limit Category
Very Low (50%) Income Limits
Extremely Low Income Limits
Person(s) In Family
1
$26,200
$15,715
2
$29,950
$17,960
3
$33,700
$20,205
4
$37,400
$22,450
5
$40,400
$24,246
Nearby Area Listings
Due to the low number of listings in Conley, we have added area listings below.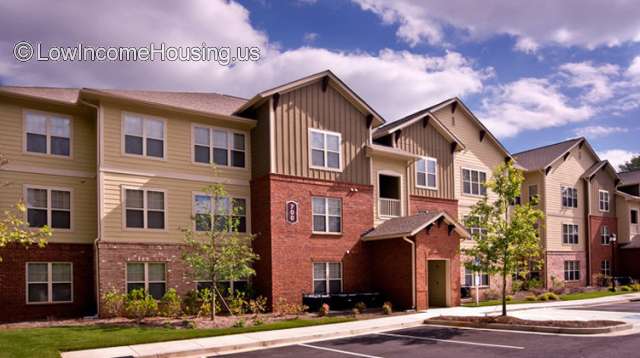 Atlanta, GA - 30354
(404) 968-0043
Nearby Low Income Housing: 1 miles from Conley

Description
Columbia at South River Gardens is a Low-Income Housing Tax Credit apartment located Atlanta, GA.If you are looking for an affordable housing option, these rental apartments are supported by the LIHTC and having the applicable program rent and income restrictions.The LIHTC gives incentives to buil
click here to view full description
Forest Park, GA -
770-961-6900
Nearby Low Income Housing: 2 miles from Conley

Description
This is a HUD Approved Housing Counseling Agency. Provides affordable housing assistance. Contact them for complete details.
click here to view full description
Forest Park, GA - 30297
4043661182
Nearby Low Income Housing: 2 miles from Conley

Description
1 BDRM $500 2 BDRM $515 2 BDRM 2 BATH $545 3 BDRM $659 (Rates posted are from April 2013. They are subject to change. Check the website for current rates). WE ARE GIVING YOU THE OPPORTUNITY TO CUT DOWN ON THE STRESS OF APPLYING FOR AN APARTMENT BY OFFERING $1.00 TO APPLY THIS SAME DAY!$199
click here to view full description
Atlanta, GA - 30316
(404)241-1560
Nearby Low Income Housing: 3 miles from Conley

Description
Second Chance Will Take Steps To Ensure Proper Training And Creating An Environment Whereby One Has The Ability To Interact With Others.Through The Interaction, One Will Learn Social And Greater Communicative Skills.There Have Been Many Basic Training Programs For The Disadvantaged; However, Lacking
click here to view full description
Forest Park, GA - 30297
(404) 366-7422
Nearby Low Income Housing: 3 miles from Conley

Description
Wingate apartment homes are located in the heart of Forest Park. We offer spacious 1, 2 and 3 bedroom homes with prices starting in the low 400\'s. In addition to the great price we offer a second chance program if you are having problems with your credit. We are within walking distance of grocer
click here to view full description
Forest Park, GA - 30297
404-366-7835
Nearby Low Income Housing: 3 miles from Conley

Description
Section 8 and Jonesboro Housing Approved. Member of Georgia Apartment Association. 2 Bedroom/1 Bath Apartments, Total Electric,
click here to view full description
Forest Park, GA - 30297
(404) 366-8171
Nearby Low Income Housing: 3 miles from Conley

Description
Beautiful, quiet community convenient to all of Clayton County, interstates, downtown, universities and downtown Atlanta.
click here to view full description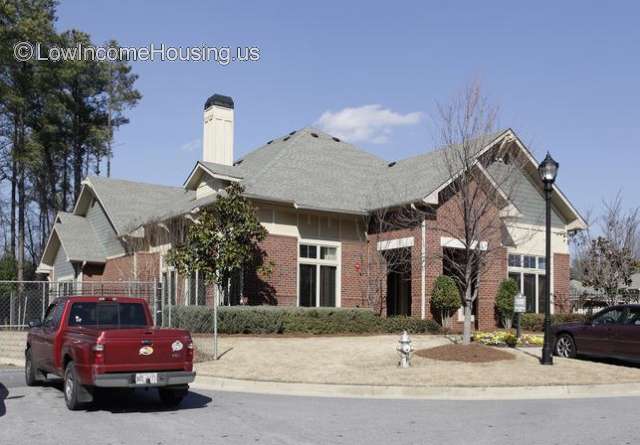 Atlanta, GA - 30315
(404) 627-2996
Nearby Low Income Housing: 3 miles from Conley

Description
Constitution Apartments is a Low-Income Housing Tax Credit apartment located Atlanta, GA.If you are looking for an affordable housing option, these rental apartments are supported by the LIHTC and having the applicable program rent and income restrictions.The LIHTC gives incentives to builders and
click here to view full description
Ellenwood, GA - 30294
(678)565-9800
Nearby Low Income Housing: 4 miles from Conley

Description
All Empowered Is A 501 ( C) 3 Non-Profit Community Service Organization Created In Response To High Poverty, Illiteracy, Under-Education, Substance Abuse, Increased Homelessness, Incarceration, Untreated Medical Illnesses, Unemployment And Underemployment. Our Mission Is To Empower Anyone To Realize
click here to view full description
Morrow, GA - 30260
404-363-3577
Nearby Low Income Housing: 4 miles from Conley

Description
This is a low income apartment. The government gives funds directly to this apartment owner. They charge lower rent for low income persons. Contact this apartment for low rent Family housing with subsidized government low income rates. Call 404-363-3577 for more information.
click here to view full description