East Dubuque, IL Rent Assistance
In conjunction with our low income housing, we now provide rental assistance programs on LowIncomeHousing.us. There are government and non profit programs that may be able to help you pay your rental deposits or general rent. Visit the listings in East Dubuque, IL below.
Rental Assistance Listings In East Dubuque, IL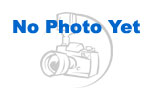 Dubuque, IA - 52001
(563) 589-4239
Nearby Low Income Housing: 6.17 miles from East Dubuque

Description
Options for Affordable Housing and Community EngagementMaking sure everyone has a decent place to live is an important priority. Our Rental Assistance programs are designed so most households pay about 30% of their monthly adjusted income towards their rent - keeping housing affordable. click here to view full description
Nearby Area Listings
Only a few rental assistance listings in East Dubuque were found. We have displayed local area listings are shown below.
Dubuque, IA - 52001
(563) 589-4239
Nearby Low Income Housing: 6.17 miles from East Dubuque

Description
Options for Affordable Housing and Community EngagementMaking sure everyone has a decent place to live is an important priority. Our Rental Assistance programs are designed so most households pay about 30% of their monthly adjusted income towards their rent - keeping housing affordable. Why is affordable housing important? W...click here to view full description