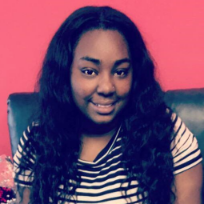 Struggling 18YO Needs An Apartment
Help Jerica of ,
I recently moved out of my family house, this past summer, because i was getting Emotionally and verbally abused. I graduated high school with a 3.4 GPA and had a steady job. My hours got cut then I eventually got layed off. I participated in JROTC, did volunteer work, parades, Rung the bell during Christmas time for the homeless. I am homeless. All I want is a 1 bedroom apartment. Please Help.
Donations to Jerica Williams go directly to Jerica and are not made to LowIncomeHousing in any way. Low Income Housing is meerly a mediator between donators and people in need. Donate at your own risk.