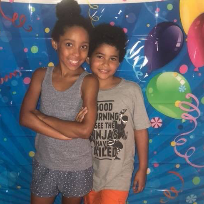 Mother of 2 in need of a place to call home.
Help Ashley of ,
Hi I'm a 29 year mom finally got a good paying and hourly job trying to find a home for my kids and I. My grandmother passed away leaving me her two dogs and we now are homeless with no where to go. I would love a 3bedroom so they can have there own room but any help is good help. I'm currently trying to pay my credit off. I have doctor bills holding me back from trying to get help with buying.
Donations to Ashley Vieyra go directly to Ashley and are not made to LowIncomeHousing in any way. Low Income Housing is meerly a mediator between donators and people in need. Donate at your own risk.