Terryville, CT Low Income Housing
We located low income housing complexes in Terryville, Connecticut. Due to the small amount of listings, we searched a 30 mile radius from Terryville, CT. If we located any, we list them below along with the distance from Terryville, CT.
We did not find any low income / affordable housing in Terryville, so we have listed the closest low income housing and housing assistance agencies nearest to Terryville, CT.Our search checked a full 30 mile radius from the center of Terryville. The distances from Terryville are displayed next to each listing.

Low Income/Affordable Housing in Terryville, CT statistics
| | |
| --- | --- |
| State of Connecticut Median Income | $96,800 |
| State of Connecticut Median Metropolitan Income | $91,600 |
| State of Connecticut Median Non-Metropolitan Income | $91,700 |
Litchfield County, CT Income Limits Summary
* Important: Your income, and income limit category, is needed to apply to most of the apartments on our list.
Income Limit Area
Litchfield County
Median Income
$96,800
Income Limit Category
Very Low (50%) Income Limits
Extremely Low Income Limits
Person(s) In Family
1
$33,900
$20,335
2
$38,750
$23,240
3
$43,600
$26,145
4
$48,400
$29,050
5
$52,300
$31,374
Nearby Area Listings
Due to the low number of listings in Terryville, we have added area listings below.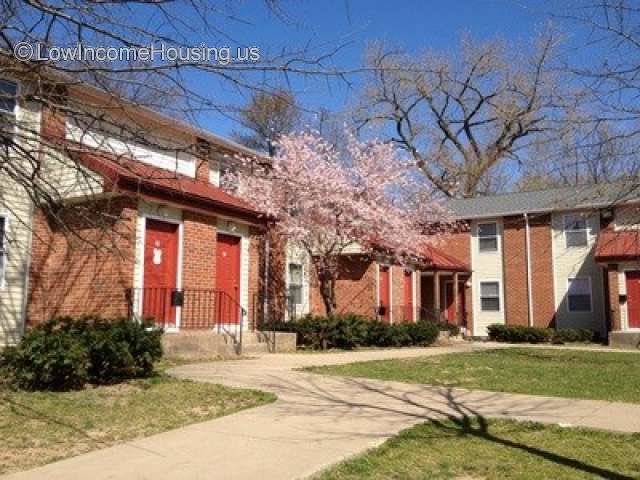 Hartford, CT - 06106
(860) 785-4430
Nearby Low Income Housing: 2 miles from Terryville

Description
Northeast Hartford Affordable Housing is a Low-Income Housing Tax Credit apartment located Hartford, CT.If you are looking for an affordable housing option, these rental apartments are supported by the LIHTC and having the applicable program rent and income restrictions.The LIHTC gives incentives t
click here to view full description
Bristol, CT - 06010
(203) 582-6313
Nearby Low Income Housing: 3 miles from Terryville

Description
This is a low income apartment. The government gives funds directly to this apartment owner. They charge lower rent for low income persons. Contact this apartment for low rent, Senior housing apartments with subsidized government low income rates. Call (203) 582-6313 for more information.
click here to view full description
Bristol, CT - 06010
860 584-5078
Nearby Low Income Housing: 3 miles from Terryville

Description
This is a low income apartment. The government gives funds directly to this apartment owner. They charge lower rent for low income persons. Contact this apartment for low rent, Senior housing apartments with subsidized government low income rates. Call 860 584-5078 for more information.
click here to view full description
Bristol, CT - 06010
860-583-8721
Nearby Low Income Housing: 3 miles from Terryville

Description
This is a low income apartment. The government gives funds directly to this apartment owner. They charge lower rent for low income persons. Contact this apartment for low rent Disabled housing with subsidized government low income rates. Call 860-583-8721 for more information.
click here to view full description
Bristol, CT - 06010
(860) 584-5078
Nearby Low Income Housing: 3 miles from Terryville

Description
Elderly Housing Development & Operations Corp. creates and manages safe, secure, and affordable housing for senior citizens across the United States. EHDOC maintains 90 units at this location.
click here to view full description
Waterbury, CT - 06704
203-574-3220
Nearby Low Income Housing: 5 miles from Terryville

Description
This is a low income apartment. The government gives funds directly to this apartment owner. They charge lower rent for low income persons. Contact this apartment for low rent Family housing with subsidized government low income rates. Call 203-574-3220 for more information.
click here to view full description
Waterbury, CT - 06720
(860)951-9411
Nearby Low Income Housing: 5 miles from Terryville

Description
This is a low income apartment. The government gives funds directly to this apartment owner. They charge lower rent for low income persons. Contact this apartment for low rent Family housing with subsidized government low income rates. Call (860)951-9411 for more information.
click here to view full description
Bristol, CT - 06010
(203) 582-6313
Nearby Low Income Housing: 5 miles from Terryville

Description
Zbikowski Park offers low income subsidized housing. Their are one, two and three bedroom units available at this location. The property is located on Lake Avenue near Lakeside Drive. Please contact them directly for more detailed information on eligibility requirements, availability and application
click here to view full description
Bristol, CT - 06010
203 481 5632
Nearby Low Income Housing: 5 miles from Terryville

Description
This is a low income apartment. The government gives funds directly to this apartment owner. They charge lower rent for low income persons. Contact this apartment for low rent Family housing with subsidized government low income rates. Call 203 481 5632 for more information.
click here to view full description
Wolcott, CT - 06716
203 879-4101
Nearby Low Income Housing: 6 miles from Terryville

Description
This is a low income apartment. The government gives funds directly to this apartment owner. They charge lower rent for low income persons. Contact this apartment for low rent, Senior housing apartments with subsidized government low income rates. Call 203 879-4101 for more information.
click here to view full description