Litchfield, CT Low Income Housing
We located low income housing complexes in Litchfield, Connecticut. Due to the small amount of listings, we searched a 30 mile radius from Litchfield, CT. If we located any, we list them below along with the distance from Litchfield, CT.
We did not find any low income / affordable housing in Litchfield, so we have listed the closest low income housing and housing assistance agencies nearest to Litchfield, CT.Our search checked a full 30 mile radius from the center of Litchfield. The distances from Litchfield are displayed next to each listing.

Low Income/Affordable Housing in Litchfield, CT statistics
| | |
| --- | --- |
| State of Connecticut Median Income | $96,800 |
| State of Connecticut Median Metropolitan Income | $91,600 |
| State of Connecticut Median Non-Metropolitan Income | $91,700 |
Litchfield County, CT Income Limits Summary
* Important: Your income, and income limit category, is needed to apply to most of the apartments on our list.
Income Limit Area
Litchfield County
Median Income
$96,800
Income Limit Category
Very Low (50%) Income Limits
Extremely Low Income Limits
Person(s) In Family
1
$33,900
$20,335
2
$38,750
$23,240
3
$43,600
$26,145
4
$48,400
$29,050
5
$52,300
$31,374
Nearby Area Listings
Due to the low number of listings in Litchfield, we have added area listings below.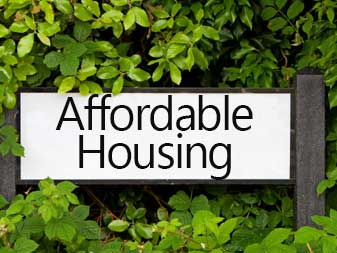 Torrington, CT - 06790
(860)489-6045
Torrington, CT - 06790
203-574-5557
Nearby Low Income Housing: 5 miles from Litchfield

Description
This is a low income apartment. The government gives funds directly to this apartment owner. They charge lower rent for low income persons. Contact this apartment for low rent Family housing with subsidized government low income rates. Call 203-574-5557 for more information.
click here to view full description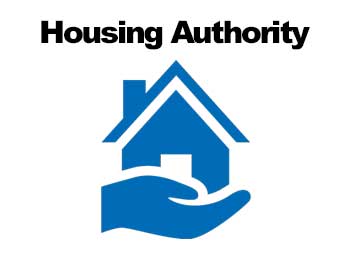 Torrington, CT - 06790
(860)482-3581
Nearby Low Income Housing: 5 miles from Litchfield

Description
Torrington Housing Authority provides housing assistance to low income residents through the management of programs such as Low Rent Public Housing and the Housing Choice Voucher Program - Section 8. These programs are income based and the eligibility requirements are set by HUD. There may be a
click here to view full description
Torrington, CT - 06790
(860) 489-7328
Nearby Low Income Housing: 7 miles from Litchfield

Description
Torringford West Apartments represented a classic preservation opportunity for POAH. The property is an attractive, well-maintained residence for low-income elders, built in 1983 and located in a solid residential neighborhood. Its owners might well have chosen to opt out of any rent regulatory prog
click here to view full description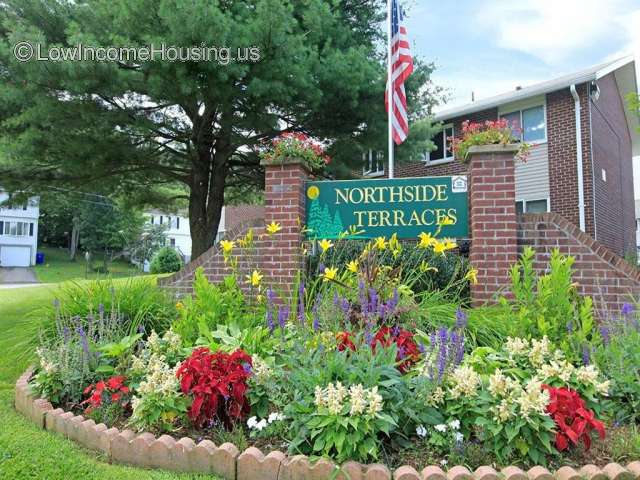 Torrington, CT - 06790
(860) 482-4707
Nearby Low Income Housing: 7 miles from Litchfield

Description
Northside Terraces is a Low-Income Housing Tax Credit apartment located Torrington, CT.If you are looking for an affordable housing option, these rental apartments are supported by the LIHTC and having the applicable program rent and income restrictions.The LIHTC gives incentives to builders and dev
click here to view full description
Torrington, CT - 06790
(201) 327-1919
Nearby Low Income Housing: 7 miles from Litchfield

Description
This is a low income apartment. The government gives funds directly to this apartment owner. They charge lower rent for low income persons. Contact this apartment for low rent Family housing with subsidized government low income rates. Call (201) 327-1919 for more information.
click here to view full description
Bethlehem, CT - 06751
203 266-5353
Nearby Low Income Housing: 9 miles from Litchfield

Description
This is a low income apartment. The government gives funds directly to this apartment owner. They charge lower rent for low income persons. Contact this apartment for low rent housing with subsidized government low income rates. Call 203 266-5353 for more information.
click here to view full description
Burlington, CT - 06013
(860)242-2274
Nearby Low Income Housing: 11 miles from Litchfield

Description
This is a low income apartment. The government gives funds directly to this apartment owner. They charge lower rent for low income persons. Contact this apartment for low rent Disabled housing with subsidized government low income rates. Call (860)242-2274 for more information.
click here to view full description
Oakville, CT - 06779
860-274-1789
Nearby Low Income Housing: 12 miles from Litchfield

Description
This is a low income apartment. The government gives funds directly to this apartment owner. They charge lower rent for low income persons. Contact this apartment for low rent Family housing with subsidized government low income rates. Call 860-274-1789 for more information.
click here to view full description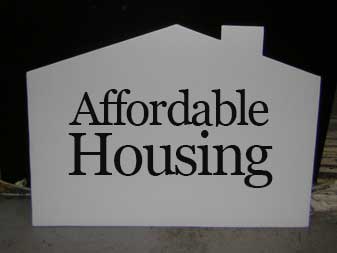 Kent, CT - 06757
860.927.3684
Nearby Low Income Housing: 13 miles from Litchfield

Description
Kent Affordable Housing is a 501(c)3 nonprofit group run by Kent volunteers. Its mission is to build, develop, own, and operate affordable housing for the benefit of individuals and families in the Town of Kent, Connecticut
click here to view full description