Barrington, NJ Low Income Housing
We located low income housing complexes in Barrington, New Jersey. Due to the small amount of listings, we searched a 30 mile radius from Barrington, NJ. If we located any, we list them below along with the distance from Barrington, NJ.
We did not find any low income / affordable housing in Barrington, so we have listed the closest low income housing and housing assistance agencies nearest to Barrington, NJ.Our search checked a full 30 mile radius from the center of Barrington. The distances from Barrington are displayed next to each listing.

Low Income/Affordable Housing in Barrington, NJ statistics
| | |
| --- | --- |
| State of New Jersey Median Income | $87,400 |
| State of New Jersey Median Metropolitan Income | $91,200 |
| State of New Jersey Median Non-Metropolitan Income | $55,200 |
Camden County, NJ Income Limits Summary
* Important: Your income, and income limit category, is needed to apply to most of the apartments on our list.
Income Limit Area
Camden County
Median Income
$87,400
Income Limit Category
Very Low (50%) Income Limits
Extremely Low Income Limits
Person(s) In Family
1
$30,600
$18,340
2
$35,000
$20,960
3
$39,350
$23,580
4
$43,700
$26,200
5
$47,200
$28,296
Nearby Area Listings
Due to the low number of listings in Barrington, we have added area listings below.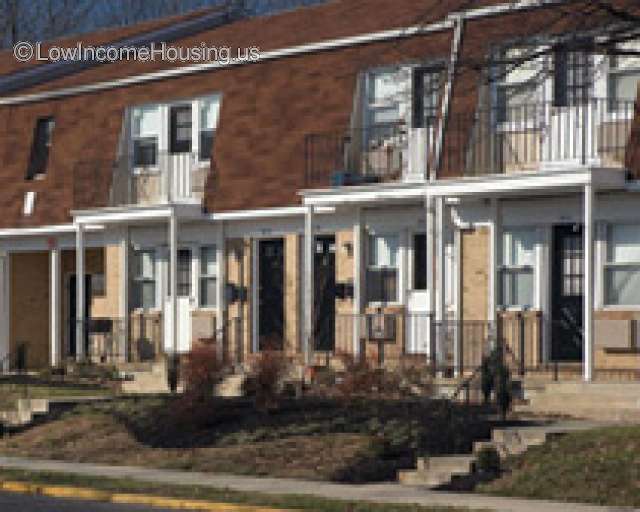 Lawnside, NJ - 08045
(856) 547-8992
Nearby Low Income Housing: 1 miles from Barrington

Description
Lawnside Plaza offers low income housing to individuals and families. The rent is subsidized by the government for those who qualify. They charge lower rent for low income persons. The complex features a total of 130 apartment units comprising of 1 and 2-bedroom apartments.Contact Lawnsi
click here to view full description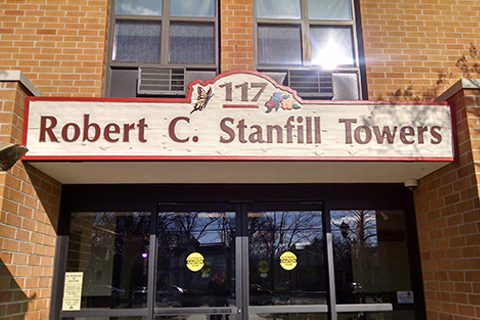 Haddon Heights, NJ - 08035
(609) 546-4844
Nearby Low Income Housing: 1 miles from Barrington

Description
Stanfill Tower offers federally assisted housing for persons 62 years or older. Residents must qualify under the income limits set by the US Department of Housing and Urban Development (HUD) and the occupancy policy established by the sponsor. Monthly rent is based upon the resident's income in a fo
click here to view full description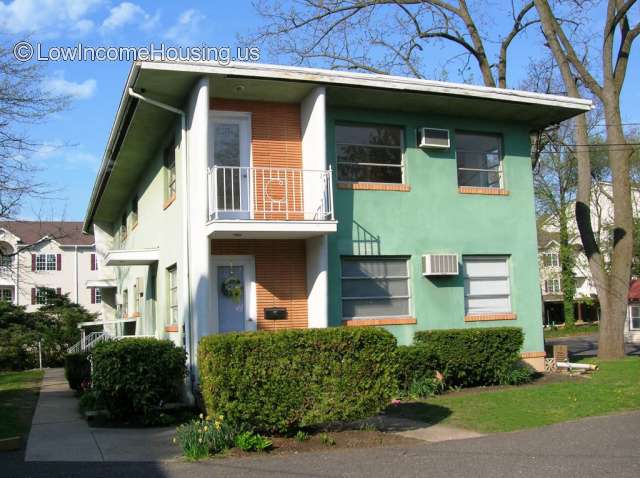 Haddon Heights, NJ - 08035
(856) 546-4844
Nearby Low Income Housing: 1 miles from Barrington

Description
Stanfill Commons is ideal for adults 55 and older who qualify under income limits as prescribed by affordable housing program guidelines. Those with qualifying incomes may apply.  Stanfill Commons is made up of three separate, smaller apartment buildings, located on the White Horse Pike. With one a
click here to view full description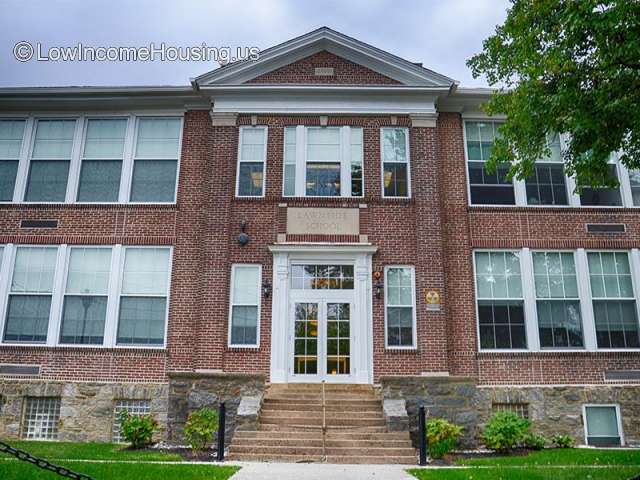 Lawnside Borough, NJ - 08045
(609) 531-7259
Nearby Low Income Housing: 1 miles from Barrington

Description
Rent based on income.The building features one bedroom, energy efficient apartments; additional apartments were built adjacent to the historic building. Lawnside was designed for individuals 62+. Residents appreciate the convenient location and amenities featuring affordable rents.Features & Ame
click here to view full description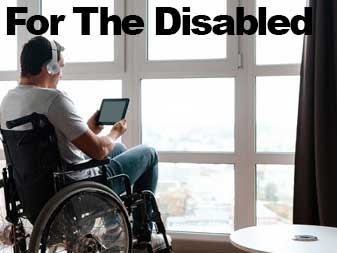 Voorhees Township, NJ - 08043
(856) 488-5600
Nearby Low Income Housing: 2 miles from Barrington

Description
Voorhees House provides affordable housing for the Disabled. The rent is subsidized by the government for those who qualify. They charge lower rent for low income persons. Contact Voorhees House for complete details on eligibility requirements, availability of rentals, and their applicati
click here to view full description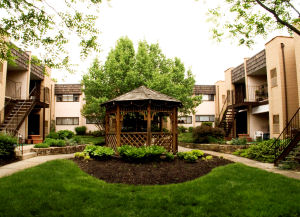 Glendora, NJ - 08029
(856) 939-2666
Nearby Low Income Housing: 2 miles from Barrington

Description
Franklin Square Village is an award-winning federally assisted Senior housing community on 18 acres next to Timber Creek in Glendora, New Jersey. Extensive landscaping and waterway views provide a lovely setting. Residents enjoy gathering in the scenic social spaces such as the bird-watching deck, t
click here to view full description
Camden, NJ - 08102
(856) 547-8982
Nearby Low Income Housing: 2 miles from Barrington

Description
Evesham Gardens offers affordable housing to low income individuals and families. The rent is subsidized by the government for those who qualify. The complex features one and two-bedroom apartments.Contact Evesham Gardens for complete details on eligibility requirements, availability of rentals, and
click here to view full description
West Collingswood Heights, NJ - 08059
856-456-1121-145
Nearby Low Income Housing: 2 miles from Barrington

Description
This is a HUD Approved Housing Counseling Agency. Contact them for assistance for the following: Home Improvement and Rehabilitation Counseling Languages Spoken at Housing Agency: EnglishSpanish
click here to view full description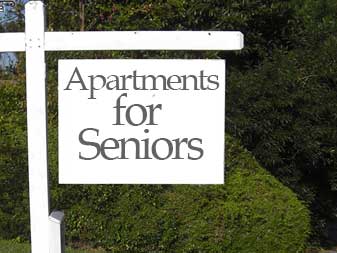 Voorhees, NJ - 08043
(856) 772-0904
Nearby Low Income Housing: 3 miles from Barrington

Description
This is a low income apartment for seniors. The government gives funds directly to this apartment owner. They charge lower rent for low income persons. Contact this apartment for low rent, Senior housing apartments with subsidized government low income rates. Call 856-722-0904 for more information.T
click here to view full description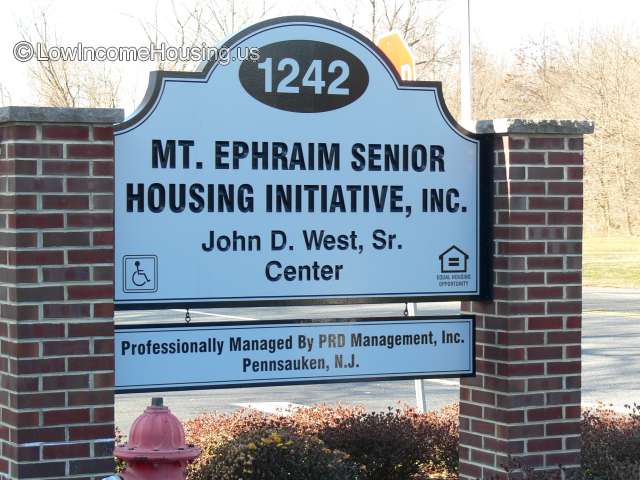 Mount Ephraim, NJ - 08059
(856) 931-1000
Nearby Low Income Housing: 3 miles from Barrington

Description
Mount Ephraim Senior Citizens Housing (formerly known as the John D. West Senior Center) offers federally assisted housing for persons 62 years or older. Residents must qualify under the income limits set by the US Department of Housing and Urban Development (HUD) and the occupancy policy establishe
click here to view full description