Sagaponack, NY Low Income Housing
We located low income housing complexes in Sagaponack, New York. Due to the small amount of listings, we searched a 30 mile radius from Sagaponack, NY. If we located any, we list them below along with the distance from Sagaponack, NY.
We did not find any low income / affordable housing in Sagaponack, so we have listed the closest low income housing and housing assistance agencies nearest to Sagaponack, NY.Our search checked a full 30 mile radius from the center of Sagaponack. The distances from Sagaponack are displayed next to each listing.

Low Income/Affordable Housing in Sagaponack, NY statistics
| | |
| --- | --- |
| State of New York Median Income | $116,700 |
| State of New York Median Metropolitan Income | $74,400 |
| State of New York Median Non-Metropolitan Income | $62,500 |
Suffolk County, NY Income Limits Summary
* Important: Your income, and income limit category, is needed to apply to most of the apartments on our list.
Income Limit Area
Suffolk County
Median Income
$116,700
Income Limit Category
Very Low (50%) Income Limits
Extremely Low Income Limits
Person(s) In Family
1
$40,850
$24,500
2
$46,700
$28,000
3
$52,550
$31,500
4
$58,350
$35,000
5
$63,050
$37,800
Nearby Area Listings
Due to the low number of listings in Sagaponack, we have added area listings below.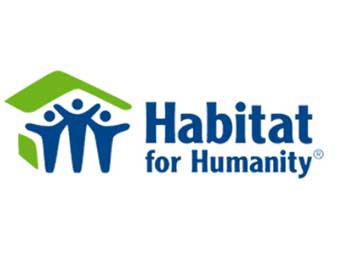 Bridgehampton, NY - 11932
(229)924-6935
Nearby Low Income Housing: 2 miles from Sagaponack

Description
Habitat For Humanity Is A Nonprofit, Ecumenical Christian Housing Ministry Dedicated To Eliminating Substandard Housing And Homelessness Worldwide And To Making Adequate, Affordable Shelter A Matter Of Conscience And Action. Habitat Invites People From All Faiths And Walks Of Life To Work Together I
click here to view full description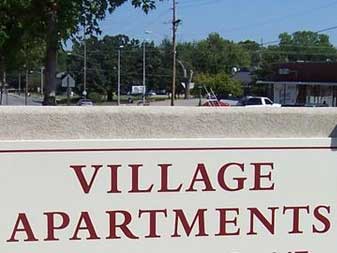 East Hampton, NY - 11937
(516) 324-7195
Nearby Low Income Housing: 7 miles from Sagaponack

Description
This is a low income apartment. The government gives funds directly to this apartment owner. They charge lower rent for low income persons. Contact this apartment for low rent, Senior housing apartments with subsidized government low income rates. Call (516) 324-7195 for more information.
click here to view full description
East Hampton, NY - 11937
(631) 329-7427
Nearby Low Income Housing: 7 miles from Sagaponack

Description
Accobanac Project East Hampton is a Low-Income Housing Tax Credit apartment located East Hampton, NY. If you are looking for an affordable housing option, these rental apartments are supported by the LIHTC and having the applicable program rent and income restrictions.The LIHTC gives incentives to b
click here to view full description
East Hampton, NY - 11937
Nearby Low Income Housing: 7 miles from Sagaponack

Description
Windmill Village, Phase Ii East Hampton is a Low-Income Housing Tax Credit apartment located East Hampton, NY. If you are looking for an affordable housing option, these rental apartments are supported by the LIHTC and having the applicable program rent and income restrictions.The LIHTC gives incent
click here to view full description
Springs, NY - 11937
631 725-4573
Amagansett, NY - 11930
(631) 267-7896
Nearby Low Income Housing: 9 miles from Sagaponack

Description
Town Of East Hampton - Office of Housing And Community Development provides housing assistance to low income residents through the management of the areas Housing Choice Voucher Program - Section 8. This program is income based and the eligibility guidelines are set by HUD. There may be waiting l
click here to view full description
Hampton Bays, NY - 11946
(516) 486-1000
Nearby Low Income Housing: 13 miles from Sagaponack

Description
This is a low income apartment. The government gives funds directly to this apartment owner. They charge lower rent for low income persons. Contact this apartment for low rent, Senior housing apartments with subsidized government low income rates. Call (516) 486-1000 for more information.
click here to view full description
Greenport, NY - 11944
631-477-1070
Nearby Low Income Housing: 13 miles from Sagaponack

Description
This is a HUD Approved Housing Counseling Agency. Contact them for assistance for the following: Fair Housing Pre-Purchase Education WorkshopsFinancial ManagementBudget CounselingHome Improvement and Rehabilitation CounselingMortgage Delinquency and Default Resolution CounselingPre-purchase Counseli
click here to view full description
Greenport, NY - 11944
631-289-2124-112
Nearby Low Income Housing: 13 miles from Sagaponack

Description
This is a HUD Approved Housing Counseling Agency. Contact them for assistance for the following: Mortgage Delinquency and Default Resolution CounselingNon-Delinquency Post Purchase Workshops for HomeownersPre-purchase CounselingPre-purchase Homebuyer Education Workshops Languages Spoken at Housing A
click here to view full description
Hampton Bays, NY - 11946
516-752-1414
Nearby Low Income Housing: 14 miles from Sagaponack

Description
This is a low income apartment. The government gives funds directly to this apartment owner. They charge lower rent for low income persons. Contact this apartment for low rent, Senior housing apartments with subsidized government low income rates. Call 516-752-1414 for more information.
click here to view full description