Peach Glen, PA Low Income Housing
We located low income housing complexes in Peach Glen, Pennsylvania. Due to the small amount of listings, we searched a 30 mile radius from Peach Glen, PA. If we located any, we list them below along with the distance from Peach Glen, PA.
We did not find any low income / affordable housing in Peach Glen, so we have listed the closest low income housing and housing assistance agencies nearest to Peach Glen, PA.Our search checked a full 30 mile radius from the center of Peach Glen. The distances from Peach Glen are displayed next to each listing.

Low Income/Affordable Housing in Peach Glen, PA statistics
| | |
| --- | --- |
| State of Pennsylvania Median Income | $74,900 |
| State of Pennsylvania Median Metropolitan Income | $72,600 |
| State of Pennsylvania Median Non-Metropolitan Income | $57,500 |
Adams County, PA Income Limits Summary
* Important: Your income, and income limit category, is needed to apply to most of the apartments on our list.
Income Limit Area
Adams County
Median Income
$74,900
Income Limit Category
Very Low (50%) Income Limits
Extremely Low Income Limits
Person(s) In Family
1
$26,250
$15,715
2
$30,000
$17,960
3
$33,750
$20,205
4
$37,450
$22,450
5
$40,450
$24,246
Nearby Area Listings
Due to the low number of listings in Peach Glen, we have added area listings below.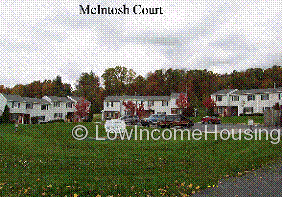 Aspers, PA - 17304
(717) 334-1518
Nearby Low Income Housing: 3 miles from Peach Glen

Description
McIntosh Court, located at 1815 Center Mills Road Aspers, PA, was opened in 1989, providing low-cost housing for farm workers. The complex contains 12 total units, with six two-bedroom townhouses, and six three-bedroom townhouses. McIntosh Court is completely owned and operated by Adams County Hou
click here to view full description
Aspers, PA - 17304
717-334-8024
Nearby Low Income Housing: 3 miles from Peach Glen

Description
Must be working in farm labor or retired/disabled from farm labor to qualify for this type of housing. Rent depends on your income. 24-hour maintenance, lawncare & snow removal included. No pets allowed - Service animals welcome. For more information please call (717)334-8024. Hablamos Es
click here to view full description

Carlisle, PA - 17013
(717) 258-1830
Nearby Low Income Housing: 10 miles from Peach Glen

Description
Habitat For Humanity is a non-profit, Ecumenical Christian Housing Ministry dedicated to eliminating substandard housing and homelessness worldwide and to making adequate, affordable shelter a matter of conscience and action. Habitat For Humanity invites people from all faiths and walks of life to w
click here to view full description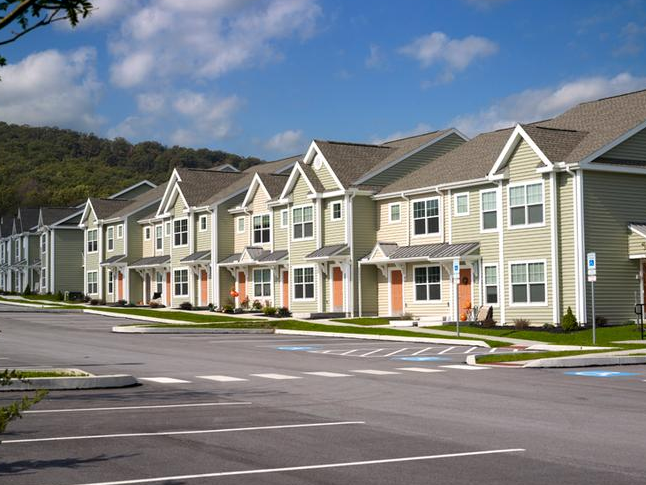 Dillsburg, PA - 17019
(717) 432-4700
Nearby Low Income Housing: 10 miles from Peach Glen

Description
ADA Accessible Units Available Income Restrictions Apply Low Income Housing Tax Credit ProgramApartment Features: Spacious Living Area Private Entrances Wall-to-Wall Carpeting Fully Equipped Kitchen Energy Efficient Heating and A/C
click here to view full description
Boiling Springs, PA - 17007
(717) 258-8387
Nearby Low Income Housing: 11 miles from Peach Glen

Description
Boiling Springs Apartments provides low income housing for families. The rent is subsidized by the government. Boiling Springs offers 1, 2 and 3-bedroom apartments. Contact this apartment for current information on low rent Family housing with subsidized government low income rat
click here to view full description
Gettysburg, PA - 17325
(304) 346-4643
Nearby Low Income Housing: 11 miles from Peach Glen

Description
Gettysburg Place Gettysburg is a Low-Income Housing Tax Credit apartment located Gettysburg, PA. If you are looking for an affordable housing option, these rental apartments are supported by the LIHTC and having the applicable program rent and income restrictions.The LIHTC gives incentives to builde
click here to view full description
Carlisle, PA - 17015
(717) 249-9800
Nearby Low Income Housing: 11 miles from Peach Glen

Description
East Gate Apartments Carlisle is a Low-Income Housing Tax Credit apartment located Carlisle, PA. If you are looking for an affordable housing option, these rental apartments are supported by the LIHTC and having the applicable program rent and income restrictions.The LIHTC gives incentives to builde
click here to view full description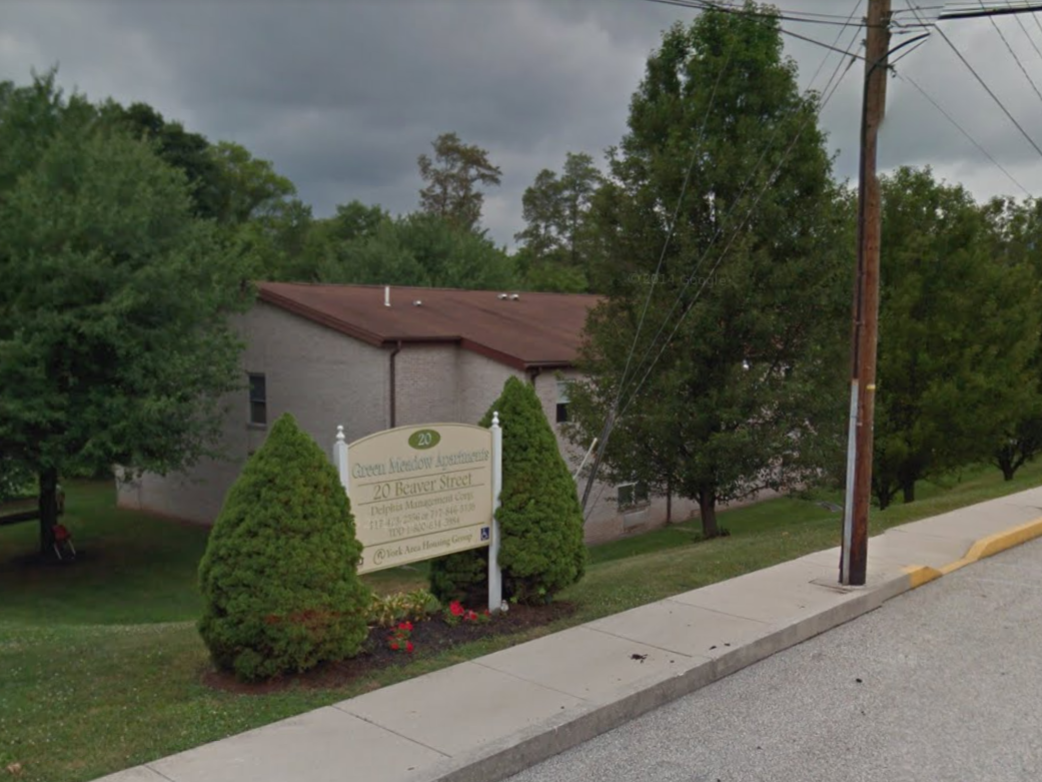 Dillsburg, PA - 17019
(717) 432-2556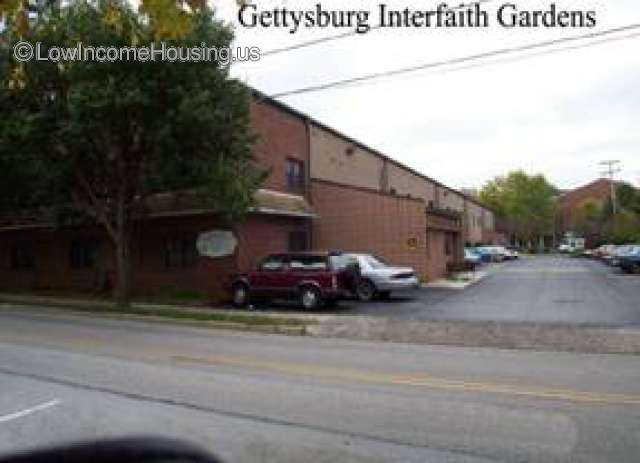 Gettysburg, PA - 17325
(717) 334-1518
Nearby Low Income Housing: 13 miles from Peach Glen

Description
Gettysburg Interfaith Gardens is a low income apartment for the elderly and/or disabled needing the features of an ADA unit . The rent is subsidized by the government for those who qualify. Tenants pay 30% of their income towards rent. The community provides 36 one-bedroom apartments on three fl
click here to view full description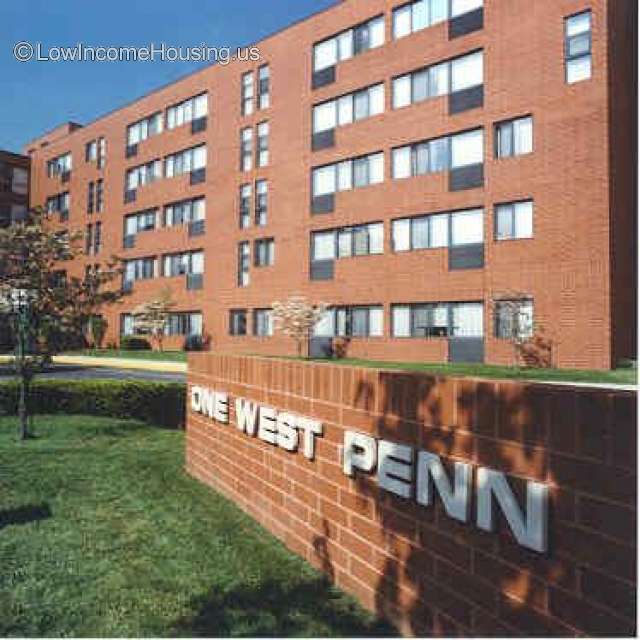 Carlisle, PA - 17013
(717) 249-7797
Nearby Low Income Housing: 13 miles from Peach Glen

Description
One West Penn provides low income housing for Seniors who are 62 years of age or older or who are mobility-impaired. The complex includes 130 one-bedroom units. Residents pay for electric and the landlord pays for water, sewer and trash service. Tenants pay 30% of their monthly adjusted income in re
click here to view full description