Morgan, PA Low Income Housing
We located low income housing complexes in Morgan, Pennsylvania. Due to the small amount of listings, we searched a 30 mile radius from Morgan, PA. If we located any, we list them below along with the distance from Morgan, PA.
We did not find any low income / affordable housing in Morgan, so we have listed the closest low income housing and housing assistance agencies nearest to Morgan, PA.Our search checked a full 30 mile radius from the center of Morgan. The distances from Morgan are displayed next to each listing.

Low Income/Affordable Housing in Morgan, PA statistics
| | |
| --- | --- |
| State of Pennsylvania Median Income | $76,000 |
| State of Pennsylvania Median Metropolitan Income | $72,600 |
| State of Pennsylvania Median Non-Metropolitan Income | $57,500 |
Allegheny County, PA Income Limits Summary
* Important: Your income, and income limit category, is needed to apply to most of the apartments on our list.
Income Limit Area
Allegheny County
Median Income
$76,000
Income Limit Category
Very Low (50%) Income Limits
Extremely Low Income Limits
Person(s) In Family
1
$26,600
$15,960
2
$30,400
$18,240
3
$34,200
$20,520
4
$38,000
$22,800
5
$41,050
$24,624
Nearby Area Listings
Due to the low number of listings in Morgan, we have added area listings below.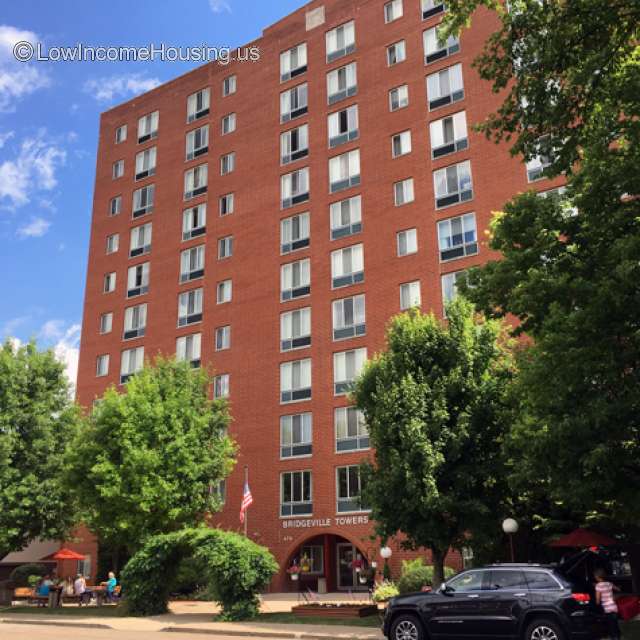 Bridgeville, PA - 15017
(412) 221-6674
Nearby Low Income Housing: 2 miles from Morgan

Description
Bridgeville Towers offers low income housing one-bedroom apartments for Seniors.  The rent is subsidized for those who qualify.  Contact Bridgeville Towers for current information on low rent Senior housing apartments with subsidized government low income rates. Call (412) 221-6674 for more infor
click here to view full description
Bridgeville, PA - 15017
(412) 257-4180
Nearby Low Income Housing: 2 miles from Morgan

Description
Goodwill Villa is a Section 202 apartment building with 50 units for seniors and/or individuals with disabilities. Contact Goodwill Villa for further information on low rent Senior housing apartments with subsidized government low income rates. Call (412) 257-4180 for more information.
click here to view full description
Bridgeville, PA - (412)
(412) 257-4844
Nearby Low Income Housing: 2 miles from Morgan

Description
Goodwill Manor is a senior low income housing apartment subsidized by Allegheny County Housing Authority. Contact Goodwill Manor for complete details on the current vacancies and housing application.
click here to view full description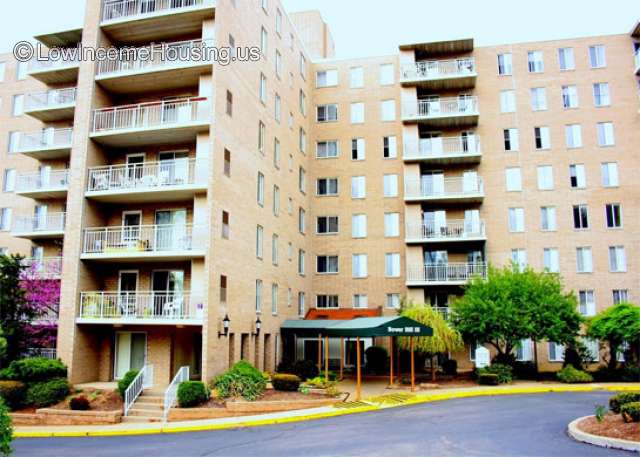 Mount Lebanon, PA - 15243
(412) 279-8080
Nearby Low Income Housing: 4 miles from Morgan

Description
Bower Hill III is everything you're looking for in just one place. From the comforts of your own apartment home to the social environment of the community. Bower Hill III offers a solarium for relaxing and meeting friends while the swimming pool and fitness center get you moving. The variety of floo
click here to view full description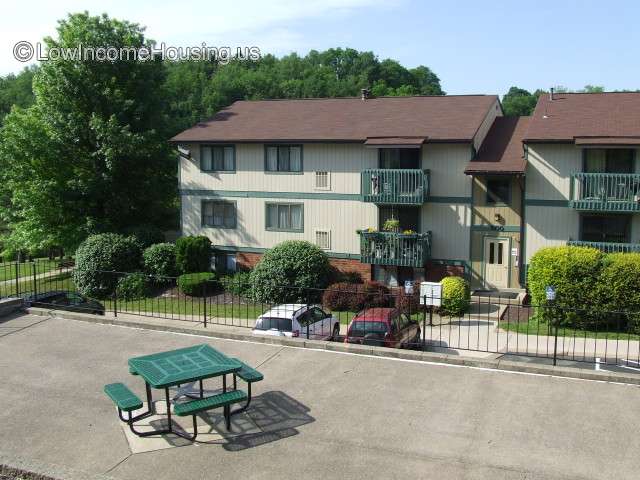 Pittsburgh, PA - 15228
(412) 567-8507
Nearby Low Income Housing: 4 miles from Morgan

Description
St. Clair Woods Apartments offers 1 and 2-bedroom apartments for individuals and families. Amenities include: Intercom Controlled Entrance, High-Speed Internet Available, Fully Equipped Kitchens, Central Air Conditioning, Balconies Available, Spacious Closets, Tennis Court & Playground, So
click here to view full description
Bethel Park, PA - 15102
(412)856-4880
Nearby Low Income Housing: 5 miles from Morgan

Description
PROVIDES SAFE AND AFFORDABLE HOUSING FOR LOW INCOME ELDERLY AND HANDICAPPED persons.
click here to view full description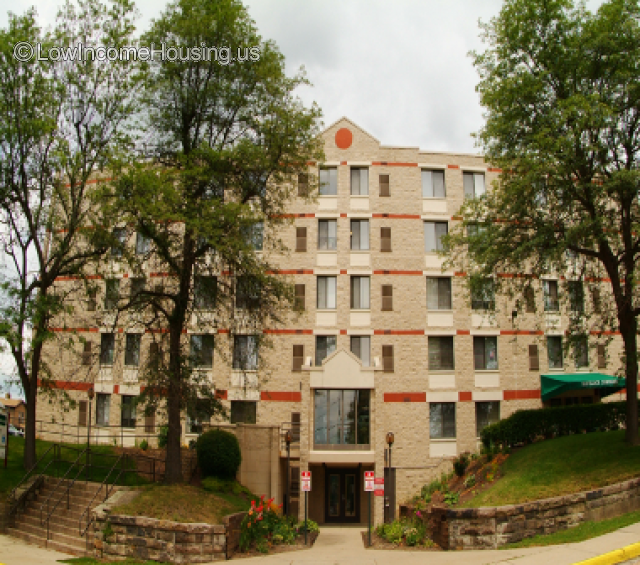 Mc Donald, PA - 15057
(724) 926-3033
Nearby Low Income Housing: 5 miles from Morgan

Description
HaveLoch Commons, which is owned by McDonald Presbyterian Senior Housing, Inc is situated on a tree-lined street in McDonald . This supportive senior apartment building features 50 one-bedroom apartments, on-site Service Coordination, intercom access, a community room, 24/7 maintenance and so much m
click here to view full description
Carnegie, PA - 15106
(412) 276-8899
Nearby Low Income Housing: 5 miles from Morgan

Description
Honus Wagner Plaza provides affordable housing for Seniors.. The rent is subsidized by the government for those who qualify. Contact Honus Wagner Plaza for current information on low rent Senior housing apartments with subsidized government low income rates. Call (412) 276-8899 for more inform
click here to view full description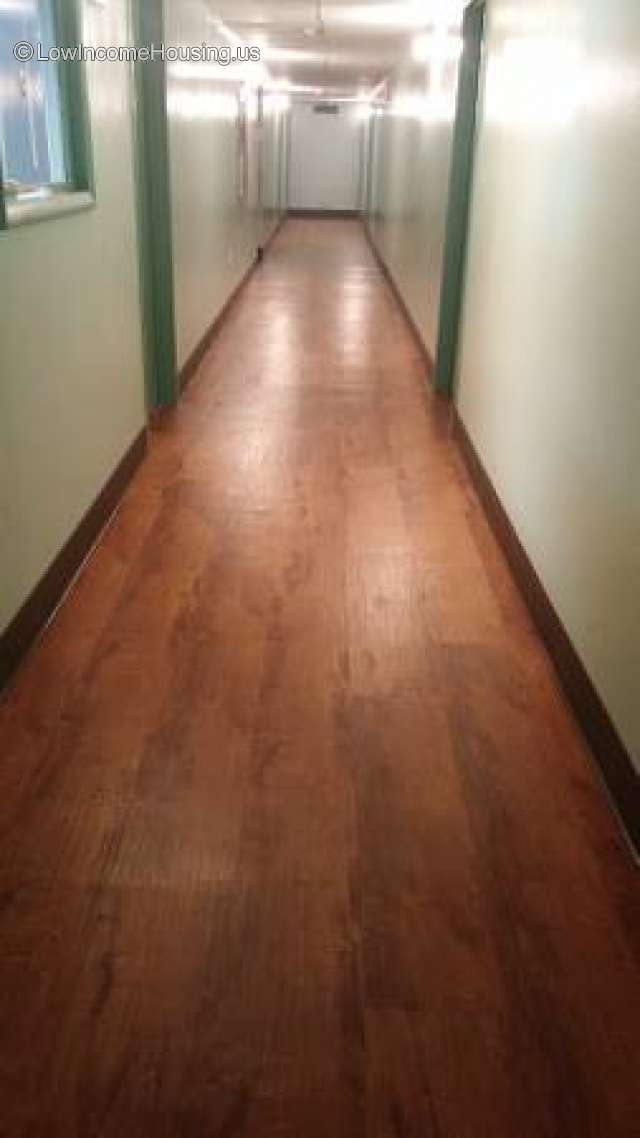 Carnegie, PA - 15106
(412) 276-6677
Nearby Low Income Housing: 5 miles from Morgan

Description
The Beechwood provides affordable housing for families. The rent is based on income and subsidized by the government for those who qualify. The complex is a 10-storey, 176 high-rise apartment and offers 1, 2 and 3-bedroom units. Contact The Beechwood for complete information on Family
click here to view full description
Bethel Park, PA - 15102
(412) 833-2410
Nearby Low Income Housing: 5 miles from Morgan

Description
This is a low income apartment. The government gives funds directly to this apartment owner. They charge lower rent for low income persons. Contact this apartment for low rent, Senior housing apartments with subsidized government low income rates. Call (412) 833-2410 for more information.
click here to view full description